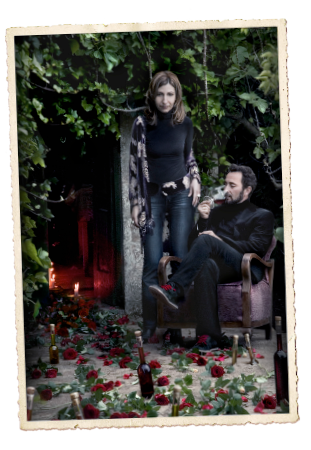 In 1994 Fabian Cercano began producing a very small amount of home-made liquors to be served by the glass to the regular clients (friends) of a charming country – side bar, he owns on the Island of Tenerife.
In those nights of friendships and dreams, he meets Elena, and together they embark on a beautiful journey, harvesting the seed of what is today La Vieja Licorería, beyond a mere factory of liqueurs, a way of understanding life. Fabián as the Master Liqueur-maker immerses himself each day in the search for new flavours and aromas with which to compose delicate formulas for new liqueurs, always in search of moving those who try them. Elena, as Manager of La Vieja Licorería, gives shape to the emotions and continues to direct the firm towards the goal of placing its liqueurs on the shelves of the best establishments in the world, ensuring that not a glimpse of their identity is lost on the way, of that slow drinking, paused, making time stop around us.
 The Distillery
La Vieja Licorería is situated in the slopes of El Teide, on the island of Tenerife (Canary Islands, Spain).
It inhabits an old Canarian-style house of thick stone and mortar. Dense and bright ivy covers our façade. Its tiles are red and worn, old as its memory.
We have a front garden growing rosebushes and rosehips, a dense lawn delimited by fennel and geraniums shadowed by a medlar tree of thick trunk and wide leaves, an old apricot tree of ancient lineage, a large fig tree with creeping branches and a young dragon tree of beautiful future.
The ascent to La Vieja Licorería is done by paths flanked by blackberry bushes, which gently crawl the slopes forms by terraces. Here, the ownerless chestnut trees coexist with pear trees and apple trees that bend their branches in the autumn under the weight of abundant fruits.
Before the summit and close to our house, a small forest of large eucalyptus exhales a menthol whiff to the wanderer.
Vegetation almost year round bears and humid green, which the vapour of the fields tints blue in the distance.
It is an area of abundant rains and cold temperatures that never drop to freezing; the climate is thus adequate for achieving the ideal and paused maceration, elaboration and rest required by the alchemy of our liqueurs.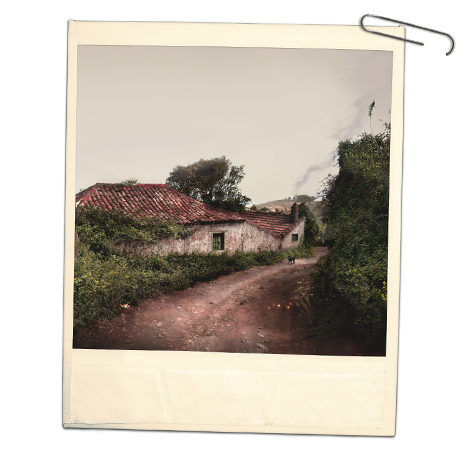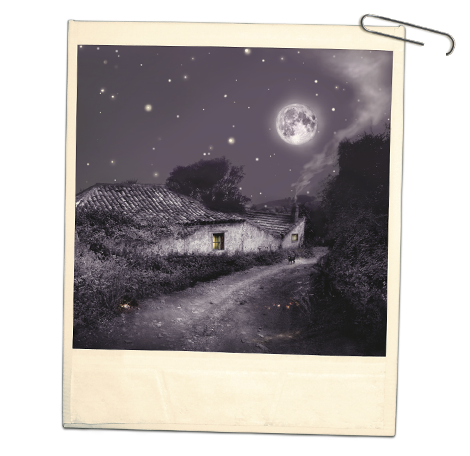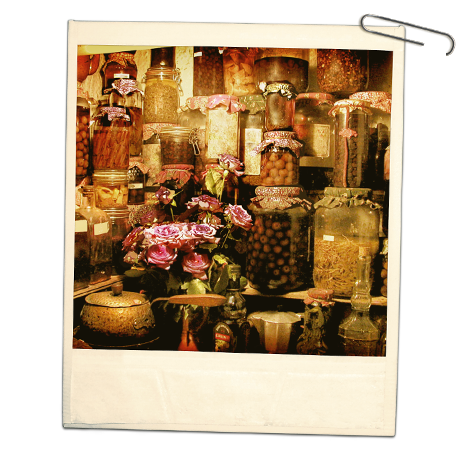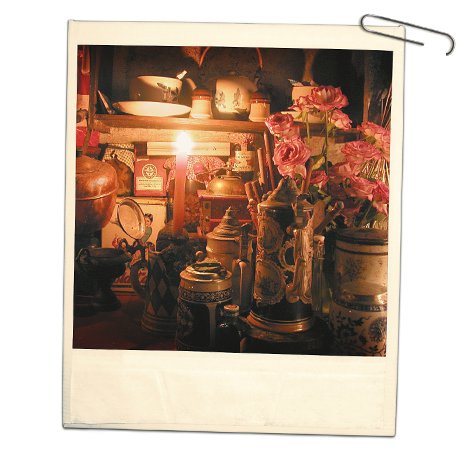 … Lula arrived
In the year '92 we were given Lula as a present, a small black cat, with a red ribbon. We decided on her name, and it ended up fitting her like a glove. She was loving but profusely independent, and not once did she scratch us, not even our son Gabriel, who, from his height of 3 years, treated Lula as a walking stuffed animal.
A few years later a big dog attacked and bit her, and following several months of dressings, Lula was forever left with a lilting and somewhat strange walk that she carried with sombre elegance.
In the year 94 we opened Garabato and Lula became an essential character of the tavern (Tasca), that different place we shared with so many people: roses, candles, oil lamps, warmth of the chimney, cheese or chocolate fondues, honey bread with camembert cheese, half-whispered chats, laughs, clinking of liqueurs and filmy spider webs trapping time.
Many people asked after Lula when they did not see her, and when she was there what they surely ceased to see instantly was a slice of cheese or a small avocado and crab croissant on their plate.
The years went by, many strangers came into Garabato who, upon entering, ceased to be so. In quiet Thursday and Friday nights Lula liked to mill around between the legs of the guests to end up sleeping on a cushion. On busier Full Moon nights she would come in the kitchen and crumple up in one of the chairs, while threads of the stories that we told on those special nights filtered through the kitchen gaps.
For many years she listened to jazz, Celtic music, 50s blues, and the accordion and cracked voice of Edith Piaf on worn cobblestones of the old Paris quarters, and hundreds of greetings and good-byes in foggy or starry nights, when with her at our side we would lock the door behind us on another night of delicate and delicious existence.
Lula left one day; she left just as she was, discreetly.
The Tasca also closed or left.
As happens with Lula, at any time we think it will return, any Thursday night we will open and we have no doubt that among all we will continue to weave beautiful moments that will accompany us for the rest of our lives.